The Dyras Dental crew are dog lovers & we are excited to celebrate National Dog Day. Between us we have 9 dogs: Penny, Willow, Gizmo, Sheldon, Niko, Toby, Lucy, Maddie & Bug. They enjoy a variety of activities such as swimming, boat rides, car rides, nature walks, making new friends & giving snuggles in exchange for belly rubs.
Our furry family members provide us with companionship, comfort, protection & so much more. We learn from each other every day. Whether it be their soulful eyes, floppy ears, intelligence, or that cute face they make when they greet you at the door after a long day, it's no wonder they are "man's best friend".
We will be celebrating National Dog Day with special treats such as frosty paws or doggy sundaes & plenty of outdoor activities. We encourage you to get outside with your canine companions & celebrate!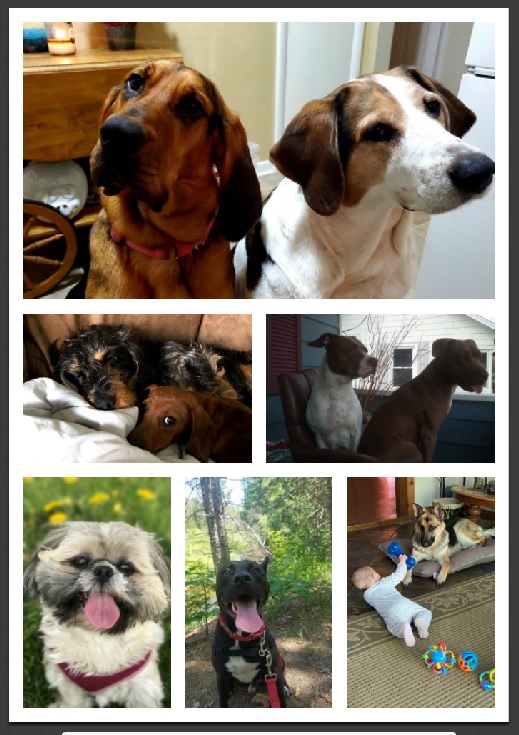 The Dyras Dental Dog Family