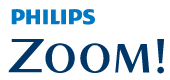 You deserve a bright, confident smile. Professional, in-office teeth whitening with Philips Zoom is safe, simple, and one of the fastest ways to improve the beauty of your smile. Plus, Philips Zoom is championed by dentists and patients as a pain-free, easy process.
Is Philips Zoom right for you?
Almost anyone can benefit from teeth whitening, though the treatment may not be as effective for some as it is for others. Zoom achieves the greatest success in treating yellow staining from aging, tobacco, dark cola, tea, coffee, or red wine. If your teeth have gray shading from tetracycline or other chemicals, you may still see improved results, though they may be less dramatic. Your dentist will be able to determine the ideal level of whitening for your individual smile during your personalized shade assessment.
A beautiful, sparkling smile can give you a whole new outlook on life. Contact us today to schedule an appointment for Philips Zoom whitening!